MAKE YOUR NEXT SENIOR EVENT UNFORGETTABLE
---
SHAWN REIDA'S
SUPER SENIOR SPECTACULAR SHOW!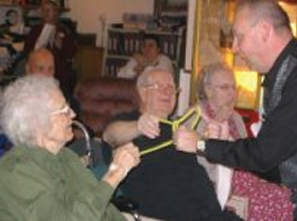 One of my greatest joys in life is being able to spend time with senior citizens. The smiles, laughter and amazement my magic brings to faces of my senior friends is PRICELESS and makes everyone feel YOUNG again… regardless of age!
"With the Wave of a Wand you'll be Amazed, Amused, and Astounded!"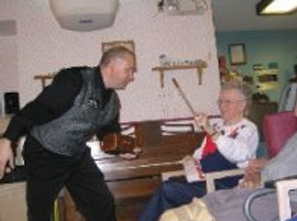 This is a 30 – 40 minutes COMEDY MAGIC SHOW with plenty of opportunity for audience interaction (within COVID restrictions). My Senior Show includes LIVE BUNNY RABBIT PRODUCTION, about 15 magical effects, EYE POPPING SLEIGHT OF HAND MAGIC AND an INCREDIBLE SELF LEVITATION! (This incredible illusion was imported from Europe and is the only one like it in the USA!) After the show the folks can pet the bunny if they wish!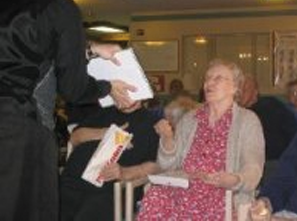 This is a show that your group won't want to miss! My senior friends often remember this show for a very long time! Many groups look forward my show SEVERAL times every year, so be sure to BOOK EARLY!!!
---

---
A FEW REVIEWS…
---
"Really enjoyed it. I don't know if they liked more, YOU, or the BUNNY!"

– Attica Long Term Care
---
Everyone really enjoyed the show! Thank you for giving the residents participation in the show! It was wonderful!"

– Lee Anne Burgess, Nursing Center, Augusta Kansas
---
"It was a "real treat." His humor, his respect and understanding of he elderly. Interacted well with the staff and residents. Enjoyed by all!"

– Bonnie McCorkle S.S.D./A.D., Lakepoint Nursing and Rehab., Rose Hill, KS
---