MAKE YOUR NEXT CORPORATE EVENT "UNFORGETTABLE"!!!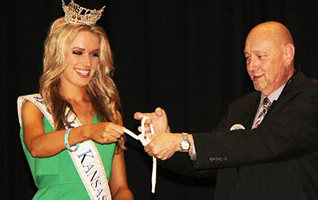 The performance of my Corporate Magic Show is fast paced and normally consists of about 20 lively magical effects in about 40 minutes. (The show can last up to an hour) so everyone will stay interested all the way through the show! (There are few tricks that last over 3 minutes.)
UPDATE!!!:
For the FIRST TIME EVER, I am adding an amazingly fabulous new close-up self levitation! (subject to correct performing conditions)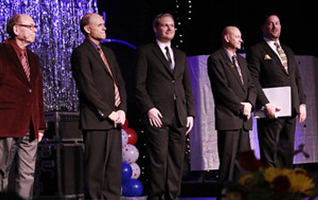 The content and time of my Corporate Magic Show is adjustable but from my experience, I find around an hour to be the best time length for a single performance.

Although the magic I perform is sophisticated, it is age appropriate, so the kids will have just as much fun as the adults!

The audience members can be the stars of the show and if they would like, they can help with some of the tricks! At the end of the performance I can bring them up to wave a wand and produce a live rabbit for everyone to pet after the show!

You will want to have your camera handy because the look on people's faces is always PRICELESS! Video taping is not only allowed at my Corporate Magic Shows, but it is ENCOURAGED!

There is nothing in my Corporate Magic Show that is even mildly offensive, off color or that would make anyone feel uncomfortable or embarrassed. (You could bring your grandmother, she can sit next to mine!)

During the show there is lots of audience participation and interaction complete with background music.
Ask about the Shawn Reida Magic Show Top Secret Magic Kit and my magic instruction booklet called "60 Amazing Magic Tricks You Can Do"!!!
Please e-mail me by clicking HERE, or call me at (316) 688-5664 for pricing and to reserve the date of your choice! I have had a very busy season with about 40 shows per month so there are only a limited number of time slots available! Please book early.

THANKS and HAVE A TRULY MAGICAL DAY!

---
"Many appreciative comments and I enjoyed personally. We had quite a bit of participation by new people which was great!"

           – Kevin Smith, Meadowlark Association
---
"Received many positive comments! The personal touch you expressed in your show was unexpected, professional, and greatly appreciated. …First rate magician!…"

– Vicki Gaspar, Marketing Director, Lifeline Inc.
---
"You were fabulous! …Enjoyed the show greatly!"

– Bob Morrison,
B98FM
---
"You were a hit!"

– Pam Amott, Chi Epsilon, Blarney Breakfast
---
"The residents really enjoyed it and so did I! You are a really good magician!"

– Pat Janssen, Sandpiper Bay
---
"Audience participation …Magical feedback were superb! I'll call you again! You are certainly an expert and very talented!"

– Kathi Hanson, Wichita Clinic
---