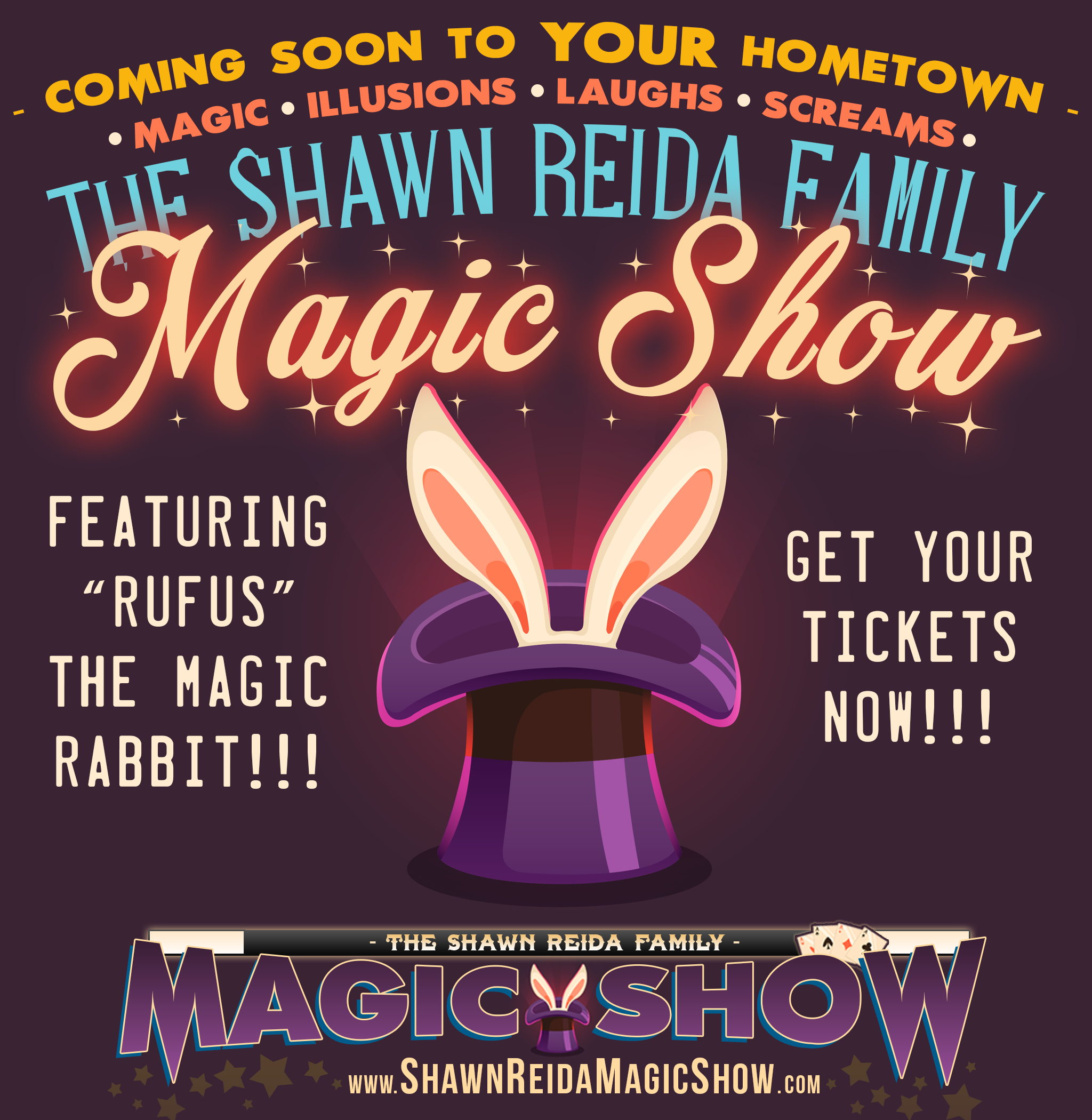 Welcome to ShawnReidaMagicShow.com, the official website of Master Magician & Illusionist Shawn Reida!

Whether you're looking to buy tickets to one of my upcoming shows, learn more about me, or book me for your next event… you can find it all here on my website!

Have a question? Contact me!

Thanks for stopping by!