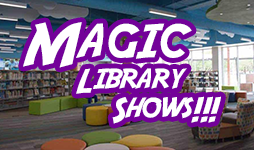 THANKS for taking the time to look into my independent series of Library Shows that I have created and performed in the mid-west United States for the last 30 years!!!

My Library Programs are…
"Practical Presentations Prepared to Promote Pursuing of Positive Prewritten Passages… BOOKS!!!"
My 50-60 minute Library Programs highlight the fact that
Reading is FUN, Enjoyable and Educational!
My Library Programs allow kids to discover how all of their DREAMS can come TRUE when they visit their local library on a regular basis and read as many books as possible! My Magic Library Programs also teach some MAGICAL life-lessons including how reading can impact and even enhance our daily lives.
The BEST part about my Magic Library Shows is that there is more than just one show to choose from, so if you wanted, your library can schedule an entire SERIES of shows that will draw the masses into your library ON DEMAND!

---
My Magic Library Shows…
"Tails & Tales"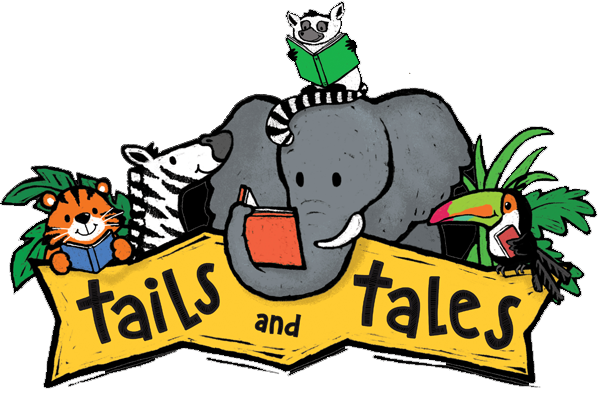 Some of my PREVIOUS Magic Library Shows…
"Crazy & Creepy Creature"
"Creative Artists"
"Dig Into Books!"
"FIZZ, BOOM!, READ!"
"Get a Clue"
"Got Bugs"
"Magic of the Night"
"Medieval Magic"
"Purrrrrfect Pets"

I'm already working on my future Magic Library Show titled…
"Oceans of Possibility"

My Magic Library Shows incorporate elements of SCIENCE, MATH, MUSIC, PERCEPTION, TRICKERY and of course… MAGIC! Everyone can enjoy my Magic Library Programs, because they are all RATED-G!

While my Magic Library Programs are pre-planned and choreographed, if your library requires special changes or additions to the show, just let me know and I'll make sure your additions are as MAGICAL as possible!
If you'd like more information about my Magic Library Shows, or, if you're ready to schedule me for this year and beyond, please use the information below.

Click here to contact me by e-mail
or CALL me, just click the number below…
(316) 755-8016 

THANKS again for reading about my Magic Library Shows! While you're here, please read a few reviews of my Magic Library Shows I've gathered over the years that I've posted below…
A FEW REVIEWS…
---
Thanks again for the programs you presented for our summer reading program. It was a fabulous summer for us, and our success is due to the high caliber of performers like yourself who inspire, educate and amuse the young readers of Wichita. Thanks again!"

– Julie Linneman, Wichita Public Library
---
"(Shawn) was able to hold their attention for over 40 minutes with fascinating card tricks, disappearing items as well as a variety of other intriguing illusions. Students were bewildered and their curiosity heightened as they try to determine how he accomplished the various acts. Incorporated in the program was also a message to the students to stay drug free and lead a happy, healthy lifestyle. Mr. Reida took time at the conclusion of the performance to answer questions from students regarding (a drug free lifestyle,) magic and illusions."

– Pat Yorgenson, Oatville Elementary, USD 261
---
"Our kids were really excited about the show! Thanks again!"

– The Y.E.S.S. Program
---
"Shawn Reida of Wichita makes shredded paper turn into paper chains as he entertained summer reading program participants with a hilarious and baffling magic show at (the) Anthony Library."

– The Anthony Republican Newspaper
---
"I appreciated you involving the children as you did and the messages you incorporated into the show – along with the tie-in to our theme. Thank You!"

– Sandy Trotter, Anthony Public Library
---
"Excellent! Really Enjoyed It!"

– Kendra Mork, Goddard Public Library
---

---
"We were very pleased with the show. Shawn kept the children's attention, which isn't always easy when there are various ages in attendance. The children participated and seemed to really enjoy the show."

– Marjie Fox, Mulvane Public Library
---
"You had a very enjoyable program and everyone enjoyed it a lot. Thanks for coming."

– Mt. Hope Library
---
"Thank you so much for your performance at Kingman the other day. We had very good comments about it. I even had children call me at the library to say Thank you for having the magician. The music is a nice touch and you have a great rapport with children as well as adults Incorporating the "Reading Road Trip" theme was good… I would recommend your performance very highly and will look forward to seeing you in Kingman again."

– Julie Krehbiel, Kingman Carnegie Library
---
"Your performance was definitely a crows pleaser! Your tricks and humor were delightful and fun to see. …Received a lot of positive comments. …When would he be back!…Thrilled with the number in the audience. …So far the biggest crowd. …Thank you so much!"

– Jeanne M. Cranz, Support Services Coordinator, Emporia Public Library
---